What could possibly go wrong with little or no oversight? "Trump's rollback of the two protected Utah sites came after a months-long administrative review of more than two dozen recent monument designations. Upon launching the review in April 2017,

Trump vowed to end "another egregious abuse of federal power" and open up protected areas to "tremendously positive things."
Most of the mineral rights are being eyed by a Canadian copper mining firm. But there's other interest.

The claims indicate there is interest in extracting minerals from lands that until recently were off limits to such development.
Since then, 17 claims have been staked on land that was previously part of Grand Staircase-Escalante, according to Bureau of Land Management records. Three more have been located within the original boundary of Bears Ears.
As HuffPost first reported last week, a Canadian copper and silver mining firm, Glacier Lake Resources Inc., has entered into an agreement to purchase mineral rights to extract copper, cobalt and other minerals on roughly 200 acres of land at the former Colt Mesa mine within the original boundary of Grand Staircase-Escalante. A total of 10 claims ― each 20 acres ― were staked March 29 by Utah residents Dan and Nicholas Proctor, according to public records.
The Colt Mesa deposit, about 35 miles southeast of Boulder, Utah, was discovered in 1968, and a mine operated there in the early 1970s. Glacier Lake says it plans to begin surface exploration this summer and request drilling permits. Company President and CEO Saf Dhillon told HuffPost that "the target is a high-value, underground scenario with modest disturbance."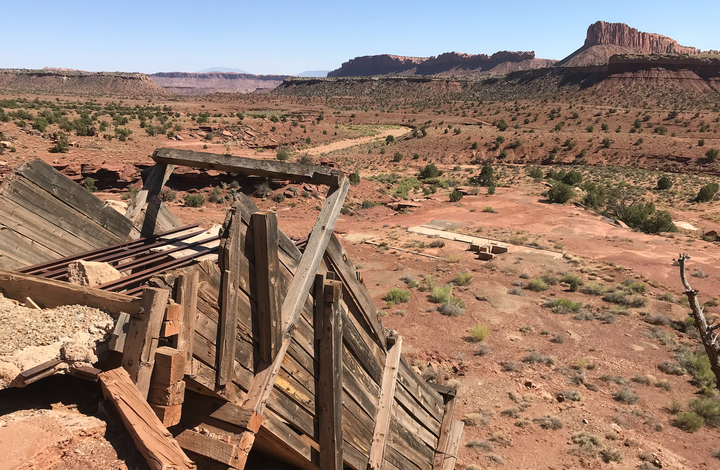 A claim is just the first step a prospector must take to mine public land. As HuffPost learned during a recent visit to Bears Ears, the claim only gets you rights to the minerals underground. Permits are required for any significant development.