---
Dead Whale Had 1,000 Pieces Of Plastic Inside Its Stomach – Including Flip-Flops
Rescuers in Indonesia also found 115 drinking cups and 25 plastic bags.
A dead sperm whale that washed up in a national park in Indonesia had about 13 pounds of plastic waste in its stomach.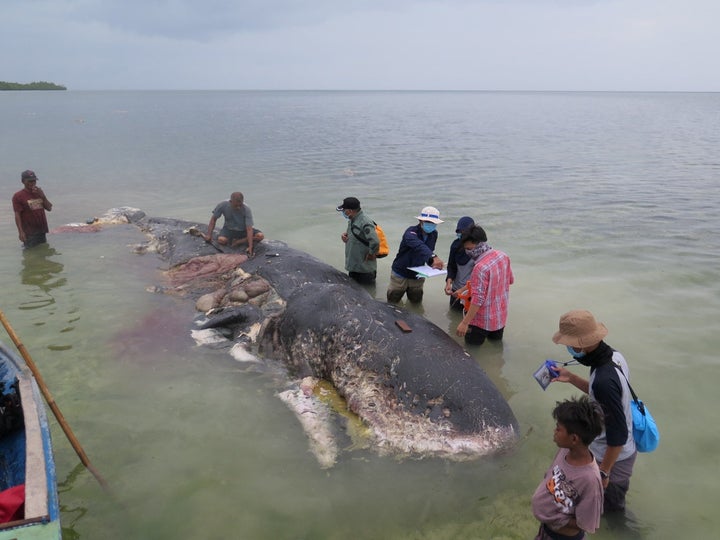 According to the Associated Press, rescuers from Wakatobi National Park discovered a large lump of plastic waste inside the 31-foot mammal's carcass Monday, which included 115 drinking cups, four plastic bottles, 25 plastic bags, two flip-flops, a nylon sack and more than 1,000 other assorted pieces of plastic.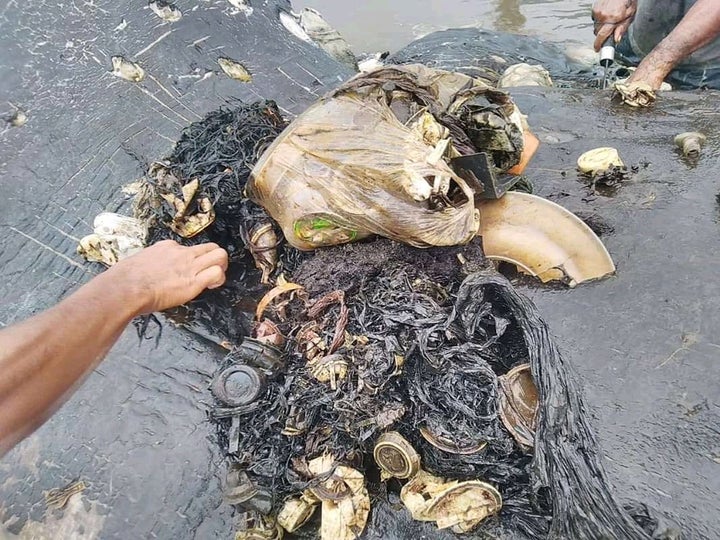 The World Wildlife Fund posted on Twitter unsettling photos of the whale and what was found inside it.
"Although we have not been able to deduce the cause of death, the facts that we see are truly awful," Dwi Suprapti, a marine species conservation coordinator at WWF Indonesia told the AP.
She said that because of the animal's advanced state of decay, the organization was not certain that it was the plastic that killed it.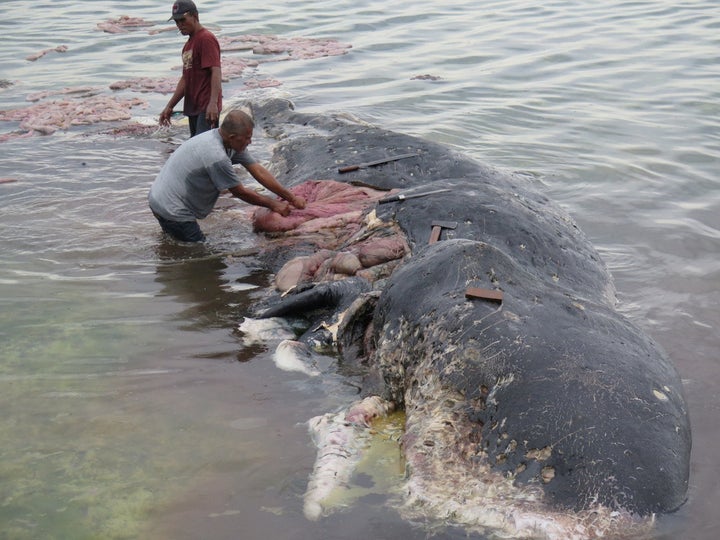 Indonesia has a plastic problem. It's the world's second-biggest polluter of plastic, according to a 2015 report in the journal Science. Research shows that the majority of plastic that enters the ocean comes from Indonesia and four other countries in the region — China, the Philippines, Vietnam and Thailand — according to a 2015 report by environmental campaigner Ocean Conservancy and the McKinsey Center for Business and Environment.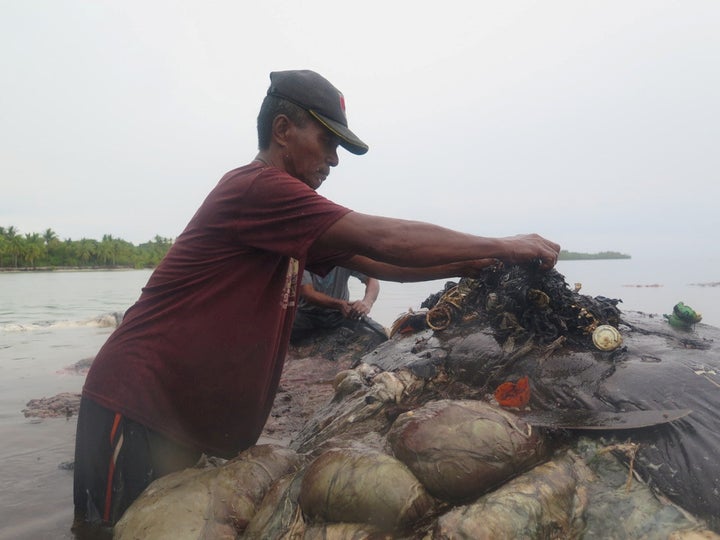 When marine animals see plastic waste, they frequently mistake it for food. Because they can't digest or pass the plastic, if they eat enough, over time they begin to feel full, eat less and often die of malnutrition. They can get trapped in plastic waste as well.
To see the effects of plastics on marine life, check out HuffPost's series on ocean plastics here.