"Highly addictive opioids were among the pharmaceuticals that cannabis users were able to quit or reduce. Some 26% of users said they were able to wean themselves off opioids with the help of cannabis." [2]
Medical marijuana is a touchy subject and many people are still on the fence about whether it's a legitimate medicine and should be legalized. If you're one of those people who remain unconvinced, perhaps this new study will change your mind.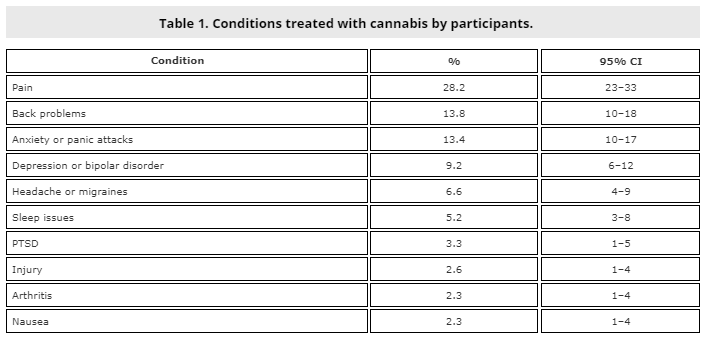 In a survey of 450 adults who identified as current cannabis users, 78% said they used cannabis to treat a medical or health condition. Nearly half of those users – 42% – said they were able to give up pharmaceutical drugs because cannabis did the trick.
Another 38% of current cannabis users reported they were able to cut back on their use of pharmaceuticals because of cannabis.
Highly addictive opioids were among the pharmaceuticals that cannabis users were able to quit or reduce. Some 26% of users said they were able to wean themselves off opioids with the help of cannabis. [2]
Read: In States that Legalize Medical Marijuana, Opioid Use Decreases
In the study, people reported using cannabis for a variety of medical or health conditions, including chronic pain, depression, anxiety, post-traumatic stress disorder (PTSD), menstrual cramps, and headaches. Some even used cannabis to alleviate side effects from chemotherapy and to ease HIV/AIDS-related nausea. [1]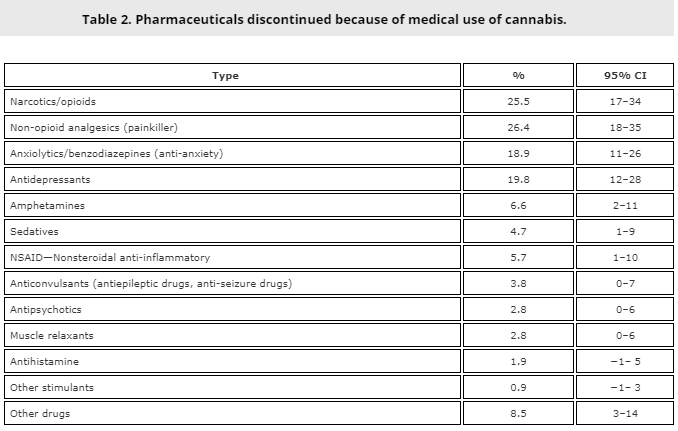 Respondents said they trusted medical marijuana more than pharmaceuticals and said cannabis was more effective and had fewer side effects. They also said that, in many cases, pot was more available and cost-effective than pharmaceuticals.
Daniel Kruger, a study co-author, said: [2]
"People are not only self-medicating, but they're self un-medicating."
Read: Survey: 42% of People Replaced Pharmaceuticals with Marijuana Compounds
Nearly 30% of current pot users said their doctor didn't know they were using medical cannabis. [1]
The survey shed some light on the mindset of medical marijuana users, which the authors said needed to be explored to help shape future marijuana policy.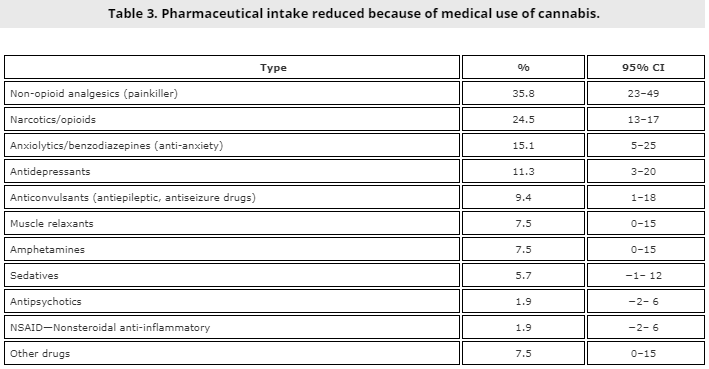 The authors of the study wrote:
"Given the state of the science of medical cannabis, even basic information about users' attitudes and behaviors would be helpful."
Current cannabis policy consists of a patchwork of laws across the U.S. There are already so many questions surrounding medical cannabis, and those questions will only increase in number and complexity as more states legalize marijuana. Every year, lawmakers try to legalize cannabis at the federal level. So far, no luck. It's a shame because federal legalization would eliminate the need for patients to navigate often confusing state laws.
One thing is obvious to the authors: the federal government is not handling the issue of marijuana properly. Times have changed, but many lawmakers are stuck in the 1980's, pleading alongside Nancy Reagan for people to "just say no."
Kruger said in a statement:
"Given the growing use of cannabis for medicinal purposes and the widespread use for recreational purposes despite criminalization, the current public health framework focusing primarily on cannabis abstinence appears obsolete."
You might not be in support of legalization, but chances are you will have to get used to it, sooner or later. A Pew Research Center survey published in October 2018 showed that 6 in 10 Americans – about 62% – approve of marijuana legalization. [3]
Kruger said that the federal government still treats cannabis use like "an abstinence-based program, like sex, and we know that doesn't work."
It's not good that so many cannabis users are unwilling to inform their doctor that they use cannabis, but it's easy to understand why they don't. There is still a stigma attached to cannabis use. Perhaps if more people were open about their cannabis use and how much it has helped them, their honesty would slowly whittle away that stigma.
He added:
"It's not wild to say, 'here's this plant that people have used medicinally for 5,000 years' … why are we not taking it seriously?"
The study is published in the Journal of Psychoactive Drugs.
Sources:
Read more: http://naturalsociety.com/survey-40-medical-pot-users-able-stop-using-pharmaceuticals-9175/#ixzz5f3faDaFt
Follow us: @naturalsociety on Twitter | NaturalSociety on Facebook