Trump administration war on journalists continues

: "In January 2018, New York Democrats wrote to the homeland security secretary, Kirstjen Nielsen, requesting a meeting and more information about the arrests of immigration activists including Ragbir and the Washington activist Maru Mora-Villalpando.
The revelations about Operation Secure Line prompted two US senators, Chuck Grassley, a Republican from Iowa, and Ron Wyden, a Democrat from Oregon, to ask US Customs and Border Protection to provide more information on why

seven journalists

were named in the

Operation Secure Line database

."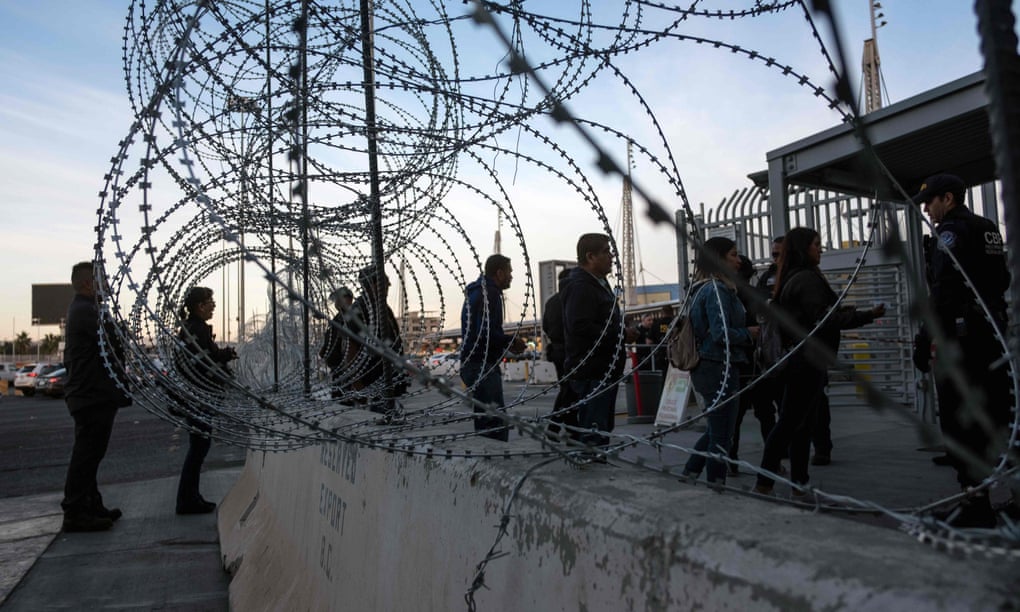 Photojournalist Ariana Drehsler was stopped for a secondary screening three separate times in one week while crossing the US-Mexico border to cover the migrant caravan in Tijuana this winter – unaware that the journey she had taken countless times before was suddenly more complicated because her name was logged in a secret government database.
That database, part of something called Operation Secure Line, listed 59 advocates and journalists tied to the migrant caravan, according to leaked documents obtained by local news station NBC 7.
"I am an observer, I am actually kind of shy, I don't know what I could've done to be put on a watchlist," Drehsler, a freelancer based in San Diego, told the Guardian.
Drehsler was grouped in the database as "media/journalist", alongside others identified as "instigator" and "organizer". Her image in the database, like those of several others, is marked with a bright green X on her face to indicate an alert has been placed on her passport. NBC 7 reported that the database included a dossier on each person.
Civil rights activists and members of Congress have expressed alarm about this database, as well as the arrest of more than 37 other immigration activists by Donald Trump's administration. They see it as a politically motivated crackdown on media and campaigners as Trump seeks to ramp up the pressure to build a border wall.
"I have not seen this kind of systematic targeting of journalists and advocates in this way," said the ACLU staff attorney Esha Bhandari. "I think it is very troubling, very disturbing."
Bhandari said there was a link between the database and the Trump administration's arrests of immigrant activists and advocates, which could have a chilling effect on people exercising their right to free speech.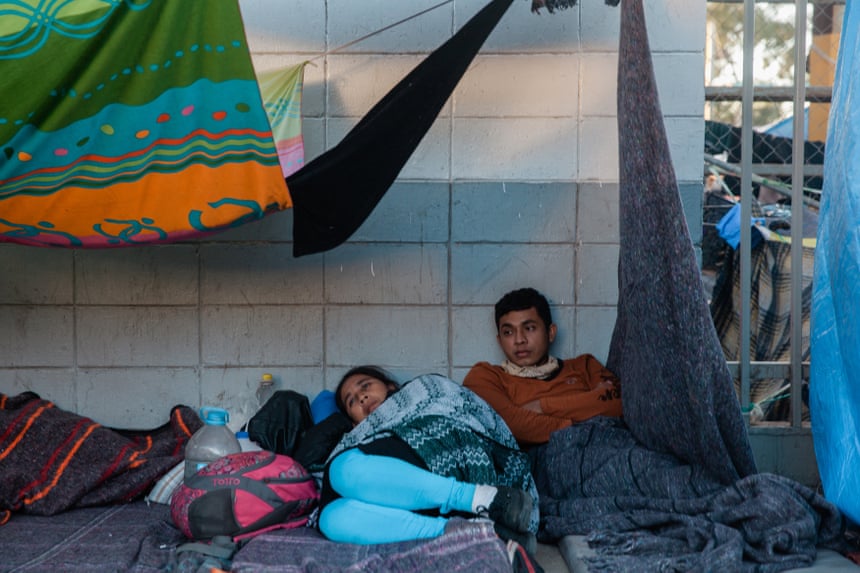 The Trump administration has aggressively restricted legal and illegal immigration. And some of those acts have made it easier for the government to justify arrests and deportations of immigrant activists.
One of its first moves after Trump took office was to abandon deportation priorities that instructed immigration enforcement agencies to focus on deporting undocumented immigrants who had been convicted of serious crimes, were national security threats or had recently arrived. Prosecutorial discretion was advised when it came to undocumented immigrants who had been in the US for decades or had strong family or community ties in the US.
The supreme court further emboldened Trump on Tuesday after it ruled that federal authorities can detain immigrants with past criminal convictions for indefinite periods, even after they have served time in detention for their crimes.
That decision means the 10.7 million people who live in the US without legal papers were instantly more vulnerable to deportation – including activists such as the prominent New York City activist Ravi Ragbir.
Ragbir, the executive director of the New Sanctuary Coalition, had lived in the US for 23 years when he was arrested during a routine check-in with Ice in January 2018. The government sent him to Florida and planned to then return him to his birth country, Trinidad, but his detention triggered protests and he was eventually released by a judge.