Watch this closely…..Newsom has been working with developers, loggers and water barons.
In Odd Rebuke, Governor's Office Rejects All North Coast Nominees for Coastal Commission, Calls for New List of Candidates 
---
In Odd Rebuke, Governor's Office Rejects All North Coast Nominees for Coastal Commission, Calls for New List of Candidates
---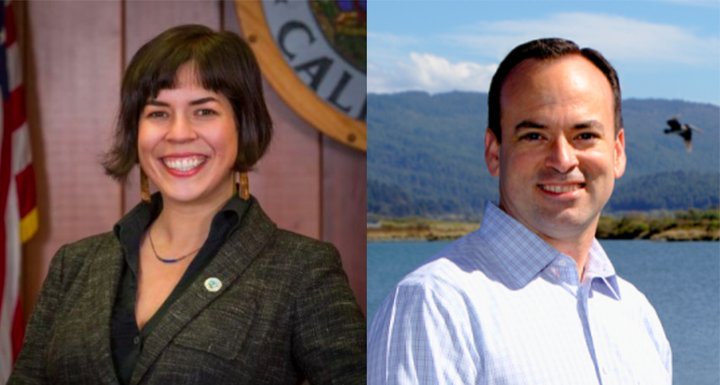 Eureka City Councilmember Natalie Arroyo and Arcata Mayor Brett Watson both got a phone call yesterday from Governor Gavin Newsom's office. A staffer informed each of them that despite being nominated by their colleagues and endorsed by a wide range of local residents and organizations, including the Humboldt County Board of Supervisors and the Mayors City Select Committee, they would not be the governor's appointee to the North Coast representative seat on the California Coastal Commission.
Neither will longtime Fort Bragg City Councilmember Lindy Peters, who had garnered widespread support in Mendocino County, or Crescent City Mayor Blake Inscore, who had also thrown his hat in the ring.
The governor's office rejected all four of the nominees that emerged from the North District (comprised of Del Norte, Humboldt and Mendocino counties) from the official process, through which elected officials earned nominations for the seat that's been vacated by former Humboldt County Supervisor Ryan Sundberg.
Arroyo and Watson both said they were told that the governor will now issue a new call for nominees, and neither was given much of an explanation for the rejection.
"It's disappointing and surprising," said Arroyo, who had traveled to Sacramento for an in-person interview. 
"It seems fairly unprecedented from what I've heard from other people," Watson said. "Everybody I've talked to about this was very surprised."
The Outpost contacted the governor's office this morning and requested more information but did not hear back before the time of this post's publication.
"It would be nice to get a better understanding of what specifically they're looking for if they didn't find it in those who applied," Watson said, noting that he considered Arroyo very well-qualified for the position and has heard good things about Peters.
Arroyo, who was recently named the 2019 Woman of the Year by state Assemblymember Jim Wood, earned endorsements from the Humboldt Del Norte Central Labor Council, the Operators Engineers Local 3, the Surfrider Foundation and a consortium of environmental groups as well as former Humboldt County Supervisor Bonnie Neely and a number of local community members.
Watson also earned a slate of endorsements, garnering letters of support from the cities of Rio Dell, Blue Lake and Fortuna, among others.
It's not at all clear who else might emerge from a second round of nominations, nor whether Newsom may be recruiting nominees. Third District Humboldt County Supervisor Mike Wilson considered pursuing the seat during the first go-round but ultimately decided to hold off because he considered both Arroyo and Watson well qualified.
An emailed request for comment from each member of the Humboldt County Board of Supervisors has yet be answered.
"I'm very interested to see how this evolves," Arroyo said. The Coastal Commission meets monthly at locations up and down the state, making policy decisions for land in the state's coastal zone and enforcing the California Coastal Act. Commissioners aren't paid a salary, though they're given a $100-per-diem stipend for meeting days.
Arroyo said it would have been time-consuming but she was hoping for the appointment nonetheless. After yesterday's phone call from the governor's office, she said, "Initially I was relieved, and now I must admit I'm kinda pissed. A mix of both!"
# # #
PREVIOUSLY: Arroyo and Watson Join Officials From Fort Bragg, Crescent City in Pursuit of Coastal Commission Seat