"In the past few months,

two other investigations

have come out of Washington State alone. A February 2019 University of Washington study found that glyphosate increased the risk of non-Hodgkin lymphoma by as much as 41%; and a December 2018 Washington State University study determined that Washington residents living nearby to areas treated with the herbicide are one-third likelier to die prematurely from Parkinson's disease."
01
May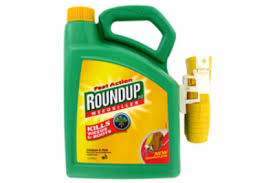 (Beyond Pesticides, May 1, 2019) Evidence of the dangers of glyphosate continues to mount: researchers at Washington State University have identified, in research that exposed pregnant rats to the compound, significant disease and pathology in subsequent generations. The rats were exposed, from day 8 through day 14 of gestation, to half the observable adverse effect level (NOAEL) of glyphosate. Although this study found negligible impacts on the pregnant rats themselves or on their first-generation offspring, dramatic increases in incidence of pathology showed up in the two subsequent generations, including reproductive (prostate and ovarian) and kidney diseases; obesity; and birth anomalies.
The study, published in the journal Scientific Reports (an open access, multidisciplinary journal from Nature Research), and conducted by Michael Skinner, Ph.D. and five colleagues, is the first to assess the potential transgenerational impacts of glyphosate in mammals. Its results point to an emerging frontier in assessing the risks of glyphosate and other toxic chemicals, and add to the urgent and growing demand that the use of this particular toxic — and pervasive — pesticide be halted.
The research team was interested in looking at possible transgenerational impacts of glyphosate in part because of its ubiquity: it is one of the most commonly used pesticide compounds worldwide, representing 72% of pesticide usage worldwide, and is the active ingredient in Monsanto's (now Bayer's) infamous herbicide, Roundup. Dr. Skinner and his team refer to their work as an investigation of "generational toxicology" — a framework that examines exposure impacts on generations beyond that of the exposed subjects. The researchers indicate that they have seen such impacts subsequent to exposures to pesticides, fungicides, the herbicide atrazine, DEET (an insecticide: N,N-diethyl-meta-toluamide), BPA (bisphenol A, an endocrine disruptor), and jet fuel.
Such transgenerational impacts are understood to be functions of distortions in DNA — the epigenetic reprogramming of the germline (egg and sperm), or epimutations. Epigenetic changes result in genes being turned on and off, often in response to environmental factors, such as exposure to toxic chemical compounds. In the subject investigation, researchers saw a 30% incidence of prostate disease in third-generation (3G) males, which is three times the rate found among the study's controls. Among 3G females, there was a 40% incidence of renal disease, representing a fourfold rate compared with controls. More than one-third of 2G females had failed pregnancies, and 40% of 3G males and females were obese.
Three of the researchers — Eric Nilsson, Ph.D., Ingrid Sadler-Riggleman, Ph.D., and Michael Skinner, Ph.D. — wrote a paper, published in 2018 in Environmental Genetics, titled "Environmentally induced epigenetic transgenerational inheritance of disease." In the abstract, the co-authors explain the phenomenon: "Ancestral environmental exposures such as toxicants, abnormal nutrition or stress can promote the epigenetic transgenerational inheritance of disease and phenotypic variation. These environmental factors induce the epigenetic reprogramming of the germline . . . . epimutations [that] can in turn increase disease susceptibility of subsequent generations of the exposed ancestors. A variety of environmental factors, species and exposure specificity of this induced epigenetic transgenerational inheritance of disease is discussed with a consideration of generational toxicology. The molecular mechanisms and processes involved in the ability of these inherited epimutations to increase disease susceptibility are discussed. In addition to altered disease susceptibility, the potential impact of the epigenetic inheritance on phenotypic variation and evolution is considered. Observations suggest environmentally induced epigenetic transgenerational inheritance of disease is a critical aspect of disease etiology, toxicology and evolution that needs to be considered."
The researchers in the 2019 study conclude that "generational toxicology" represents a new lens or framework that, they recommend, should be integrated into any assessment of the risks of pesticides and other toxins in the chemical and materials streams. Current toxicological assessment protocols examine only impacts in individual exposed organisms; impacts on future generations are not assessed. The research team writes, "The ability of glyphosate and other environmental toxicants to impact our future generations needs to be considered, and is potentially as important as the direct exposure toxicology done today for risk assessment."
The IARC (International Agency for Research on Cancer) in 2015 classified glyphosate as a carcinogen, for example, only to see that conclusion challenged by an EPA Expert Panel the next year. Other studies have shown links between use of the compound and a variety of health impacts, as noted previously. As the co-authors of the subject study note: "A mixture of studies exist showing no direct exposure effects versus induced pathologies. An increasing number of recent published studies suggest a potential risk of direct glyphosate exposure. Regulatory agencies consider the herbicide to be minimally or not toxic."
In the past few months, two other investigations have come out of Washington State alone. A February 2019 University of Washington study found that glyphosate increased the risk of non-Hodgkin lymphoma by as much as 41%; and a December 2018 Washington State University study determined that Washington residents living nearby to areas treated with the herbicide are one-third likelier to die prematurely from Parkinson's disease. A February 2018 meta-analysis of studies on glyphosate suggested "a compelling link between exposures to GBH [glyphosate-based herbicides] and increased risk of NHL [non-Hodgkins lymphoma].
As momentum increases across sectors — legal, business insurance and commercial, scientific, et al. — toward reducing or eliminating the use of glyphosate, Beyond Pesticides continues to call for a comprehensive ban on the use of the toxic compound, and a transition to the organic agricultural practices that would obviate much of the perceived "need" for chemical controls.
Sources: https://www.nature.com/articles/s41598-019-42860-0 and https://www.sciencedaily.com/releases/2019/04/190423133807.htm