#StrikeWithUs for Climate Action – Including Regenerative Agriculture!
#StrikeWithUs has a plan to solve the climate crisis and it includes regenerative agriculture!
If you agree with the demands below, join the climate strike on September 20. You can find an action near you at StrikeWithUs.org.
If you're in New York City, scroll down to find out more about the Climate Week event we're hosting at the NY Botanical Gardens with Regeneration International on September 24.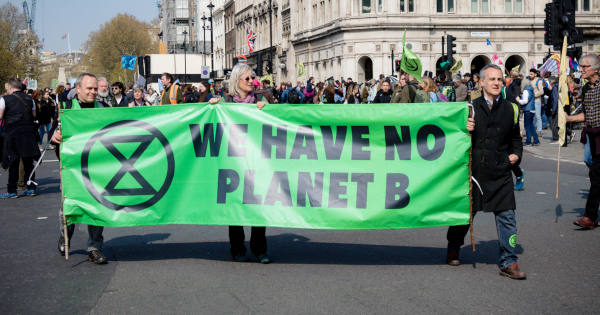 On September 20, three days before the United Nations' Climate Summit in New York City, young people and adults will strike to demand transformative action to address the climate crisis. The US Youth Climate Strike has put forth the following demands:
A Green New Deal:
• Transform our economy to 100% clean, renewable energy by 2030 and phase out all fossil fuel extraction through a just and equitable transition, creating millions of good jobs
• End all leasing and permitting for fossil fuel extraction, processing and infrastructure projects immediately
Respect of Indigenous Land and Sovereignty:
• Honor the treaties protecting Indigenous lands, waters and sovereignty by the immediate halt of all construction, leasing and permitting for resource extraction, processing and infrastructure projects affecting or on Indigenous lands
• Recognize the Rights of Nature into law to protect our sacred ecosystems and align human law with natural law to ban resource extraction in defense of our environment and people
Environmental Justice:
• A transition that invests in prosperity for communities on the frontlines of poverty and pollution
• Welcome those displaced by the cumulative effects of the climate crisis, economic inequality, violence and lack of opportunity
Protection and Restoration of Biodiversity:
• Protect and restore 50 percent of the world's lands and oceans including a halt to all deforestation by 2030
Implementation of Sustainable Agriculture:
• Invest in farmers and regenerative agriculture and an end to subsidies for industrial agriculture
If this platform inspires you, use this map to find a strike near you on September 20.
Wouldn't it be amazing if there were a new technology that could pull carbon dioxide out of the atmosphere to reverse climate change? It's exists! But, it isn't new—it's ancient. It's a power only plants have and a secret only the soil knows:

How to use photosynthesis to draw carbon dioxide from the atmosphere and store it underground. Restoring the world's forests, wetlands and coastal ecosystems can help bring the carbon cycle back into balance. We can also enlist crop and pasture lands in this effort through regenerative, organic and agro-ecological methods that sequester carbon while growing healthy food. 
Join us at the NY Botanical Gardens on September 24 for a conversation with experts from Regeneration International to learn about the global movement for ecosystem restoration.