Daily Beacon: DHS urges states, localities to keep gun stores open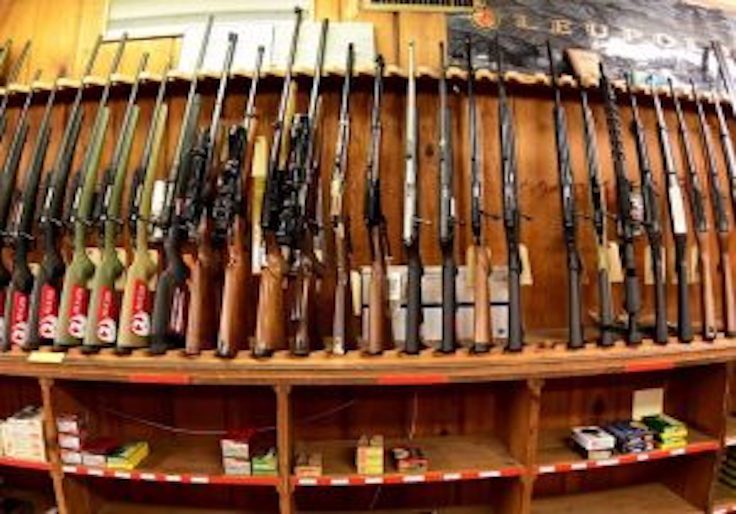 The Department of Homeland Security added gun dealers, ranges, and manufacturers to its essential business coronavirus-response guide on Saturday. 
The updated guidance from DHS's Cybersecurity and Infrastructure Security Agency (CISA) now considers "workers supporting the operation of firearm or ammunition product manufacturers, retailers, importers, distributors, and shooting ranges" to be essential. Those industry workers are listed under the designation for "law enforcement, public safety, and other first responders." 
The change comes after some state and local officials have shut down gun stores and manufacturing plants around the country. The federal guidelines could influence how state and local officials implement lockdown orders moving forward. Demand for firearms has skyrocketed in response to the uncertainty surrounding the global pandemic, even as shutdowns in some states have closed the only legal avenue for purchases. Some officials cited the lack of DHS guidance to defend those closures.
The National Shooting Sports Foundation, the firearms industry's trade group, requested the essential designation in a March 20th letter to DHS. The group praised the updated DHS guidance as "crucial." 
"We have seen over the past week hundreds of thousands, even millions of Americans choosing to exercise their right to keep and bear arms to ensure their safety and the safety of loved ones during these uncertain times," Lawrence Keane, general counsel for the group, said in a statement. "Americans must not be denied the ability to exercise that right to lawfully purchase and acquire firearms during times of emergency." 
While DHS cautioned that the guide is not binding on states, it is the federal government's official recommendation for how they should respond to the novel coronavirus outbreak. 
"This list is intended to help State, local, tribal and territorial officials as they work to protect their communities, while ensuring continuity of functions critical to public health and safety, as well as economic and national security," Christopher C. Krebs, director of CISA, wrote in a March 28 memo. 
The firearms industry said state and local government officials, which have been split on what to do with gun businesses, should heed the updated guidance. 
"This guidance from the Department of Homeland Security's Cybersecurity and Infrastructure Security Agency (CISA) is crucial to governors and local officials as they craft the orders to preserve public health," Keane said. 
Democratic New Jersey attorney general Gurbir Grewal pointed to DHS to defend Democratic governor Phil Murphy's decision to shutter not only stores but also the state background check system in his emergency order.  
"The governor's executive order tracks every other executive order that has a stay-at-home provision and none of those—none of those—contain an exemption for firearm stores and nor does the federal guidance from Homeland Security contain that type of exemption when it comes to essential facilities and nonessential facilities," he said at a town hall this week.  
A number of gun-rights groups are already locked in a legal fight with New Jersey. Activists are also exploring cases in Washington, California, Texas, and Florida where shutdowns have either been threatened or are already in effect. 
Pennsylvania reversed its shut down order for gun stores even after the Pennsylvania Supreme Court declined an emergency legal challenge from Second Amendment activists. Delaware also reversed course on closing gun stores after threats of legal action. The Los Angeles County Sheriff has flip-flopped on the issue repeatedly in March. 
Alan Gottlieb, founder of the Second Amendment Foundation which is behind several of the cases, praised the Trump administration for making the change. 
"Every freedom-loving American owes President Trump and his administration a very big thank you for protecting our Second Amendment rights," he said. "This is another Trump promise made and promise kept." 
Krebs said the federal government will continue to play a "supporting role" in localities' decisions on which businesses should remain open. He cautioned government officials and business owners alike to consider all factors before making a decision about whether or not to stay open during the pandemic. 
"State, local, tribal, and territorial governments are responsible for implementing and executing response activities, including decisions about access and reentry, in their communities, while the Federal Government is in a supporting role," he said in the memo. "Officials should use their own judgment in issuing implementation directives and guidance. Similarly, while adhering to relevant public health guidance, critical infrastructure owners and operators are expected to use their own judgement on issues of the prioritization of business processes and workforce allocation to best ensure continuity of the essential goods and services they support."