New Date for Ripple the World: Oct 16th at 10am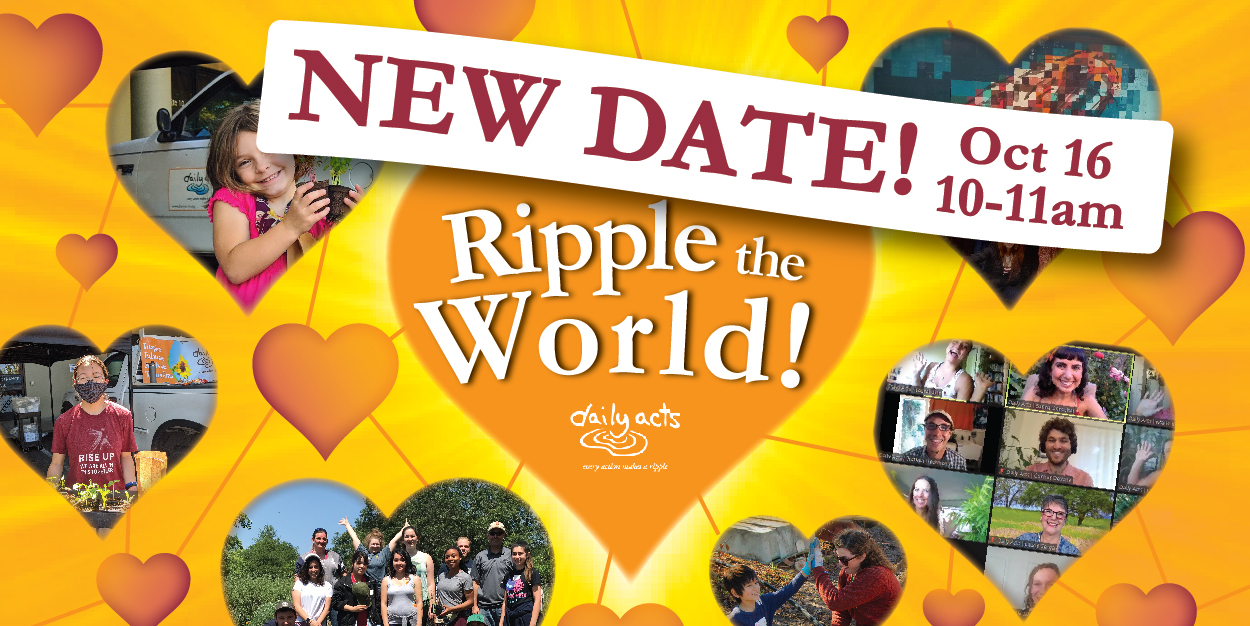 First and foremost, thank you for your flexibility as we had to reschedule due to the Glass Fire.  Second, we are very excited to announce that Ripple the World has been rescheduled for Friday, October 16th from 10am-11am!  Plus, with the time change, we added an optional Personal Ecology session after.
We hope you can join us for our new date.  With the urgency of the climate crisis, Ripple the World's inspiring speakers and an opportunity to connect with other people and leaders doing this work; this gathering is more important than ever to the health and future of our community.
"Daily Acts is at the forefront of our challenge with climate change.  Let's enjoy celebrating and supporting this organization for everything it has and will accomplish for all of us." – Terry Taylor
Have you, or someone else, been feeling the weight of climate change, politics and our community in suspended animation from Coronavirus?  With the layers of trauma and stress our community is facing, Daily Acts is creating a special Personal Ecology session after the event to nurture and sustain ourselves in these times of great challenges and necessary action. More details soon.
Take heart, take action,