Updated / Wednesday, 9 Jun 2021 19:46
As the door clanked open, the herd of goats ran from the metal trailer and into the surrounding woodland, their trampling hooves creating a cloud of dry dust in the morning California sunshine.

The animals are being used to prepare the area for wildfire season by eating the dry grasses and shrubs that burn easily and spread the fires.

The goats are owned by Charlotte Williams.

"A property owner, either commercial or a private home, will call me and ask for some brush clearing by the goats. I will then bring in my small herd and it doesn't matter if it is very steep or flat, they will eat the brush and the dry grasses," she said.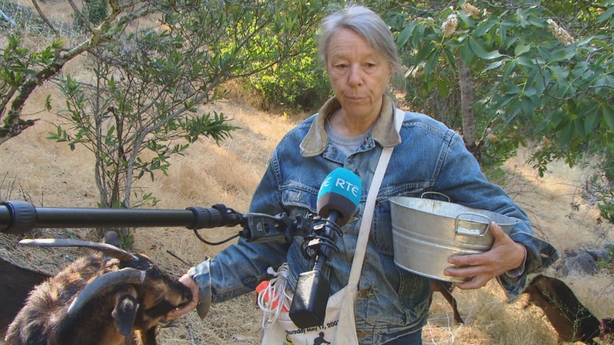 The goats were working on a piece of land in the mountains of Northern California which is owned by Elaine Deman.
She's hoping to build a house on the site in the future, even though the area is prone to wildfires.